QO100 Portable Setup Testing
QO100 portable setup testing at LSWC, using 80cm dish, dual band dish feed and SG labs 2.4GHz transverter. Although signals were a little weak (possibly due to sun noise and cloud), a signal test was transmitted by Andy Gibbons, M0IYE on the 2.4GHz uplink and received on the 10GHZ downlink.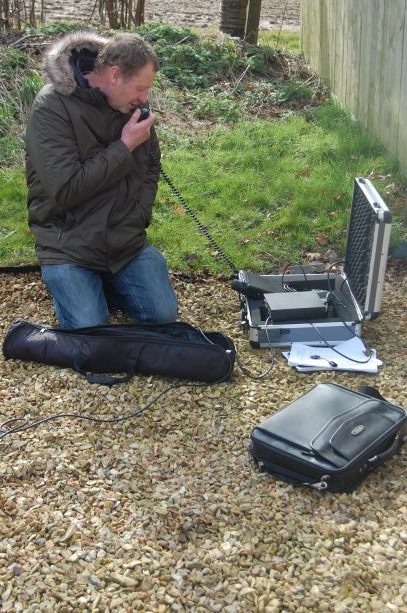 The portable setup will be used at public events. A larger dish will be installed at the shack, but until then visitors to the shack may use the portable setup weather permitting.
Andy G0FVI