What better way could Tom, G4OSB celebrate his 80th Birthday?
About 30 of his friends from LSWC together with XYLs and a couple of children joined Tom at the shack for a Sausage and Burger afternoon prepared by Pam, G4STO and her 'assistant' Steve, M5ZZZ. Pam and Steve did Tom proud with the specially selected Sausages and Burgers, salads and sweets. Pam was up until gone mid-night on Friday preparing trifles and fruit salad for the occasion; the sherry trifle was quickly consumed!!!
A big 'thank you' to all who helped make Tom's Birthday special. Below are a few photos from the day.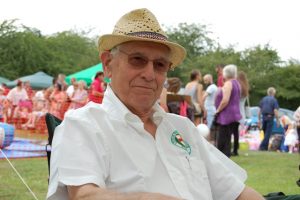 We didn't manage to get a photo of Tom on the day so this is one I had from our visit to Boultham Fair in July 2015 when he was a mere 78 and a bit years old!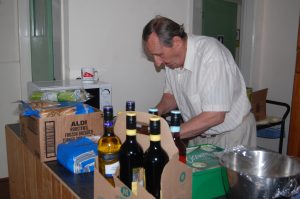 James one of Pam's helpers
Steve doing some cooking                          Some of the guests