Tuesday 29th January started the contest season for the Lincoln Short Wave Club with a leisurely 70MHz UKAC. The UKAC contests are ideal for newcomers to the hobby giving a relaxed introduction to contesting.
This photo shows Tim, M6ZRT, at the mike being mentored by Steve, M5ZZZ.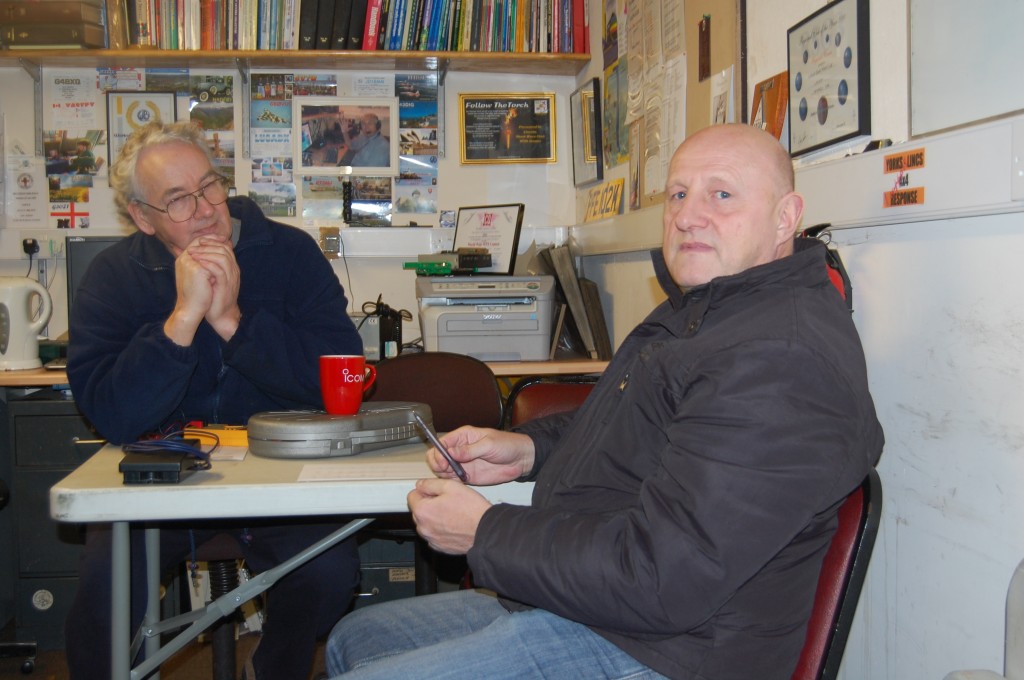 Chris, M6NDT, was making a manual log; Chris prefers more of a 'rag chew' but assures me he will have a go at the next UKAC. Bob, G7AVU, was also there and very concerned about the aerials which were turning freely in the high winds; this made it difficult to work other contesters although some 30 odd stations were successfully worked.