North One TV, who are in the process of making a programme outlining the design, specification & the crews of the WW2 Lancaster bomber, asked our club to help with a CW sequence during which their anchor man Guy Martin would familiarise himself with the vintage Marconi R1155/T1154 & send a short message in morse using a 'bathtub' key. Quite a tall order for a man who is an ace on a motor bike but has never touched a morse key in his life before or operate a vintage radio!
Our club team decided to set up a temporary station in the control tower using the call GX5FZ & Guy would communicate with it from our nearby Lancaster facsimile station, equipped with a serviceable R1155/T1154 in our East Kirkby 'Shack' using the call GB2CWP. Guy, as you can imagine, was full of enthusiasm, determination to get the job done to the best of his considerable ability & very easy to work with to boot! He soon came to grips with using the key & sent a short modified morse 'greetings message' back to the control tower during a sequence of three messages. It was great fun from start to finish involving filming in 'shack' & in the control tower.
We enjoyed working with the TV crew & look forward to seeing our short clip in the finished article due to be screened December this year in time before the 80th commemoration of the first use of the Lancaster on WW2 operations in March 2022 & also before the restored 'Just Jane' takes to the sky!
Our team comprising Tom (G4OSB), Roger (G3PVU), Steve (G6TVP), David (G1WVO), Andy (M0KED) & myself Peter (M0EJL) did a couple of trial runs before the filming took place on Monday 20 September & were pleased when all 6 of us passed the covid 19 test, allowing us to work with Guy & the film crew later that day.
Our thanks also to Amy Roff, the producer & to the Panton family for all their help. ENDS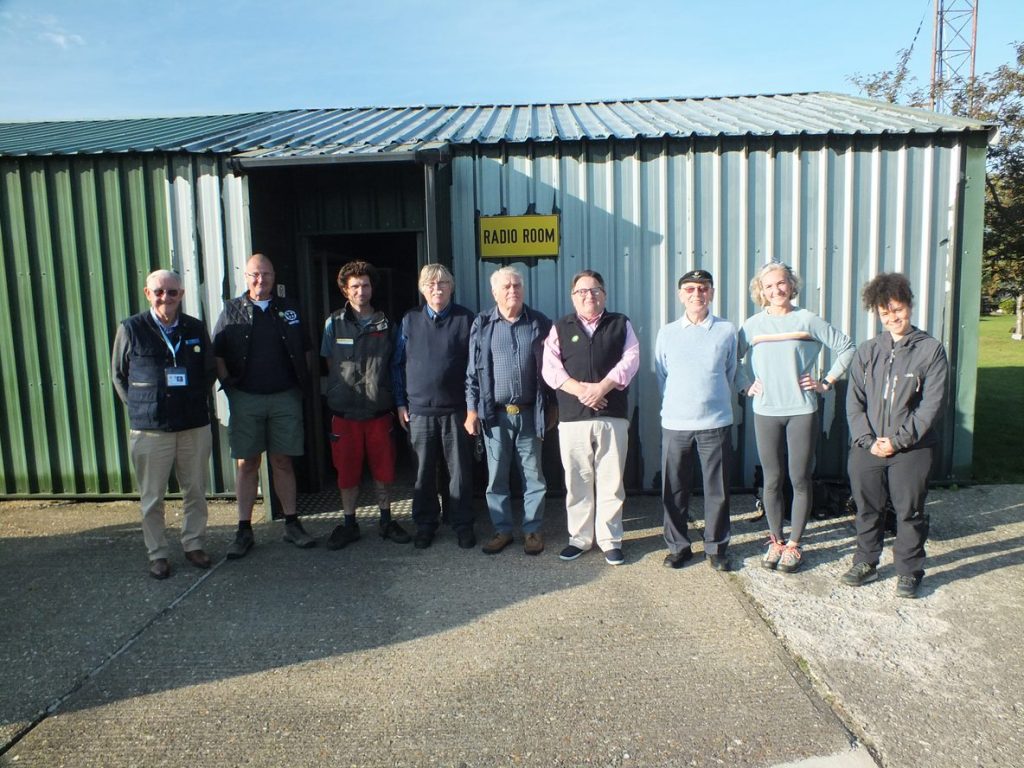 Peter (M0EJL)
A few more photos from the day, thanks David G1WVO, Andy M0KED and Roger G3PVU