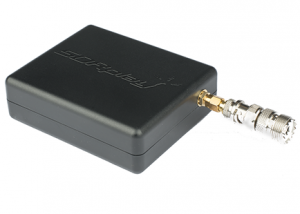 Lincoln Shortwave Club is delighted to announce to members that with agreement from the committee it has just purchased an SDRplay RSP2 SDR receiver for the club shack.
The RSP2 receiver covers 1KHz to 2GHz (VLF > Microwaves> and besides having three software selectable antenna inputs it also has an amazing 10MHz bandwidth.
Using a large number of readily available software applications with the RSP2 makes this an extremely capable general coverage receiver.
The receiver will be installed in the shack in the next couple of weeks and we will organise some training sessions for club members who are not familiar with the hardware & software but wish to experience it.
If you want any more information about the RSP2 from SDRplay please see the link below:
You may also be interested to know that SDRplay featured in episode 20 of TX Factor. Click here  to watch on YouTube.
Adrian M0NWK
LSWC Committee