Steve M5ZZZ putting the finishing touches (fitting the knobs) to the kitchen cupboards while some members take a well earned rest from the Intermediate Course and others taking a rest from watching Steve work.
The moment Steve realised the
knobs weren't level.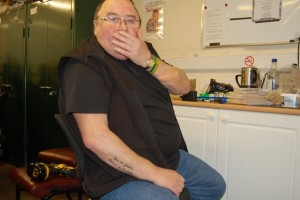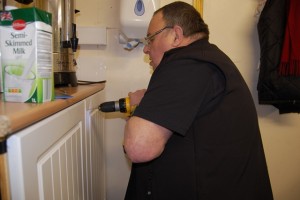 After months of talking about it the cupboards are now fitted and filled.  Just need to clear the tops down and start using the contents of the cupboards.