Saturday morning working party at the shack
When I arrived at the shack around 10am Andy M0IYE was already on his knees and working on the mast.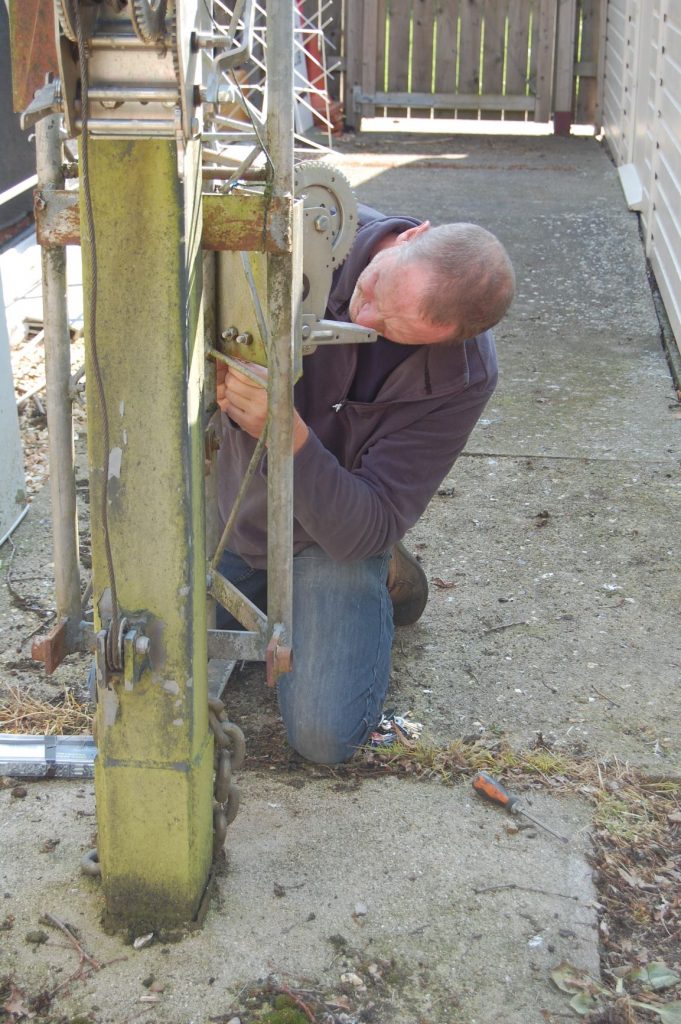 I had taken my pressure washer to try and make light work of cleaning the shack and shed; it did but it turned out to be very greedy on water.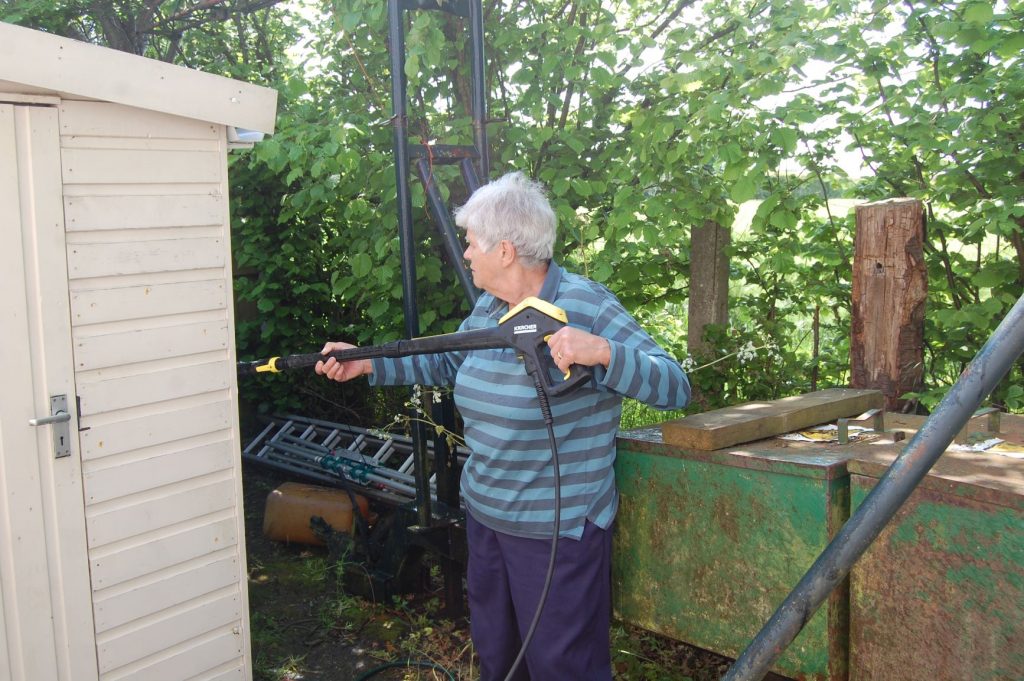 Once the shack was clean I decided to clear the gutters; Andy said he would do that but I wanted to do something other than take photos!! Good job I did or Andy wouldn't have got the fence sorted by home time. The bucket of 'muck' was from just the west end of the shack.
Apparently I made a bit of a mess when cleaning out the guttering and Andy had to wash down some of the shack.
Shack washed and guttering cleaned out I went to help Andy with the fence; after he had made a few adjustments to the gate he rubbed the woodwork down and I dusted it!!!
Steve M5ZZZ made tea and coffee, Stuart M7RSF made sure the fence didn't fall down and did what I usually do and took photos and Roger G3PVU was safety officer making sure we didn't get injured.