Another successful Sausage and Burger Night was held at the Club on July 2nd.  Unfortunately it was almost dark before I got my camera out!
Featured below are Tom G4OSB, James G0EUN and Chris 2E0NDT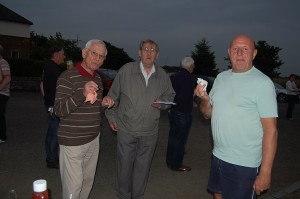 and Alec G4OIP, Bob G3VRD, Tom G4OSB and Roger G3PVU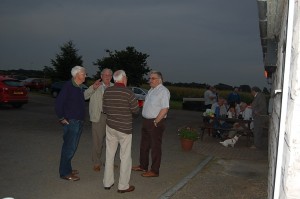 Steve M5ZZZ clearing up
 The evening was so successful it was decided to hold another Sausage and Burger Night at VHF NFD.