Lincolnshire Poacher International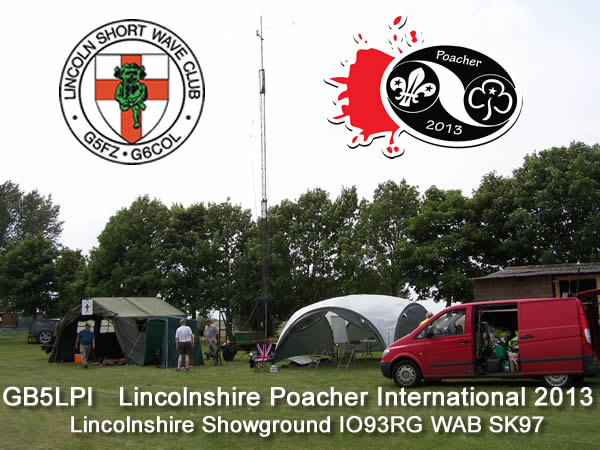 Site nearly set up and getting ready for the Scouts and Guides Communication Badge instruction which starts tomorrow Sunday 28th of July. Site set up by Mark M0ZLE, Dave M0KWM, Pete G1FLL, Les G1LQB, Pam G4STO, Gerry G6KGG, Ian G4XFC, Peter M0EJL, James G0EUN, Bob G7AVU and Steve M5ZZZ.
We will be operating on HF and VHF all week and looking for stations that would like to exchange greetings messages from the Scouts. The station will be active from 0900 to 1700 each day.