Poacher Day 6 – our last day
Poacher 2017 was Lincolnshire's 10th International Jamboree with over 5000 Scouts and Guides aged 10-17 from 26 different countries taking part in the event; over 160 visited our tent to learn a little about amateur radio and to obtain their Communicator Badge.
You will notice from some of these photos that Les and Ian conducted their introduction to amateur radio 'Open Air' the Coleman shelter had to be dismantled due to the high winds; luckily it didn't rain!!
At one stage we had to revert to the generator due to a power cut on the showground.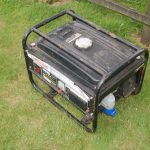 There were just five of us to dismantle the station and we made it look easy!!!