Foundation Licence Course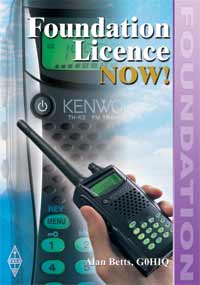 Lincoln Short Wave Club is pleased to announce a new Foundation Licence Course to be held at Aisthorpe Village Hall on Saturday the 29th of October for two Saturdays, with the Exam being held on the second Saturday afternoon.
The Foundation Licence is the entry level to Amateur Radio, that allows you transmit on the Amateur Bands with a power of 10 watts. More information here.
The cost of the course which includes the cost of your Amateur Radio Licence is £45 and if you wish to purchase the "Foundation Licence Now!" book which you will need for the course, the club offers them at £5. The course is suitable for age 12 upwards and is mandatory to progress to the next "Intermediate Licence" stage. Please use the "Contact" form for more information.