Antenna Assembly, Hy-Gain AV-640
Saturday morning a team of members, Roger G3PVU, Dave G0BEN, Andy 2E0OYQ (Congrats on the new callsign), M5ZZZ (for getting it out the shed and also going out and getting the wall bracket) & Simon M0SIY, set about assembling an antenna that has been in storage for a few years at the club. The Hy-Gain AV-640 has been used with great success in the past at the club and it was decided the it should be put back up to complement the Doublet currently in use.
The Hy-Gain AV-640 is an 8 Band Vertical antenna covering 40, 30, 20,17, 15, 12, 10 & 6 meters. The antenna has a great low angle signal which should allow more further afield contacts to be made.
Attaching the various counterpoises was the time consuming part of the job. It help if you get the right ones in the right place ;P.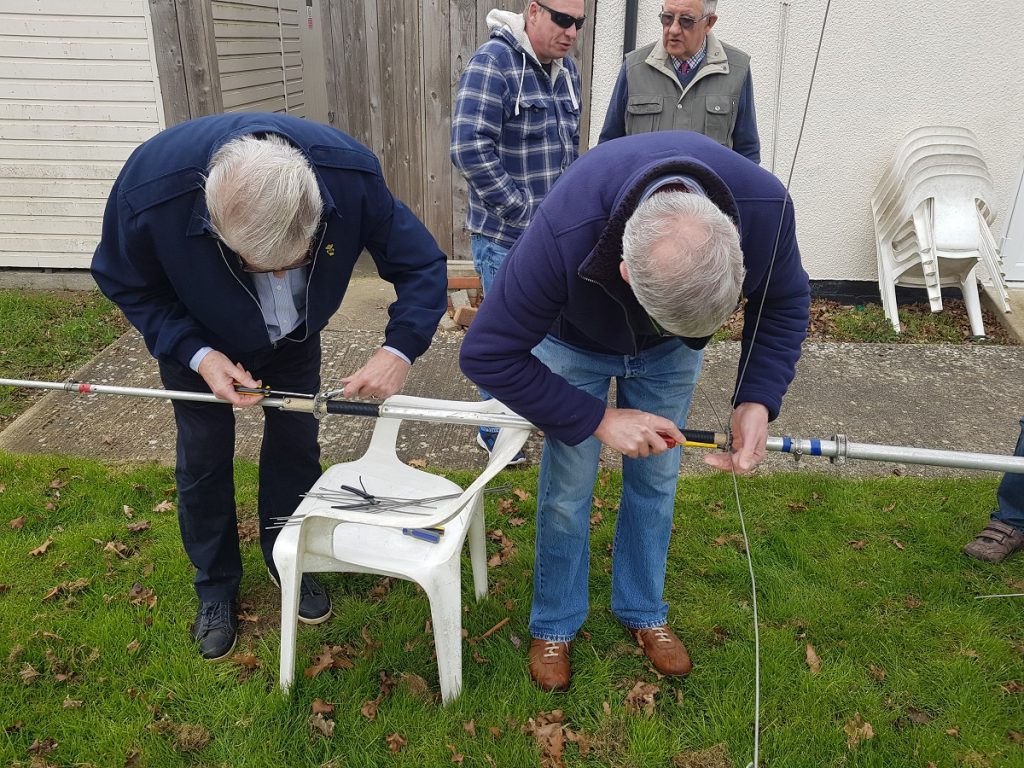 Once it was finally assembled it was ready to put up. An appropriate spot was chosen and with the newly acquired wall brackets, it was soon put up.
Only one job remains and that is to tune it up. Some bands are good but the rest need some adjustment.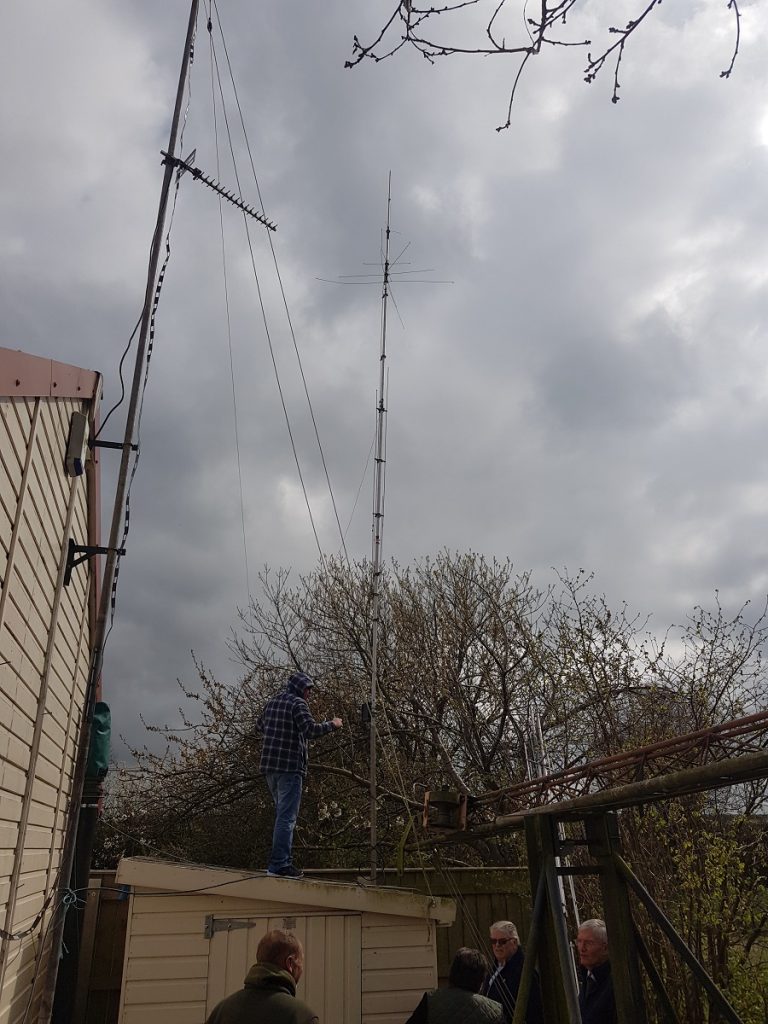 Once fully set up it will be available for use in the shack. Come down and have a go.