August visit to the Radio Room at East Kirkby
Today Thursday the 17th of August was our scheduled visit to the Radio Room at East Kirkby. Club members Steve M5ZZZ, Steve G7JHU, Brian G4HIV and Dave G1WVO all met up in the NAFFI before opening the radio room.
We had a steady flow of visitors through the Radio Room although there were no taxi runs today due to the very busy Bike Night last night.
Brian G4HIV netted up the vintage pair when we noticed a small fault when the transmitter changed from transmit to receive there was a loud crack in the headphones which we will try and address this new fault next visit.
The highlight of the day was when we all met up with Guy Martin. Guy was filming another film on Bomber Command using the Lancaster as part of his film. We all stood and talked to Guy for about 20 minutes.
Our next visit to EK will be on the Thursday 21st September 2023. If you are a member of the club and would like to join us you are very welcome.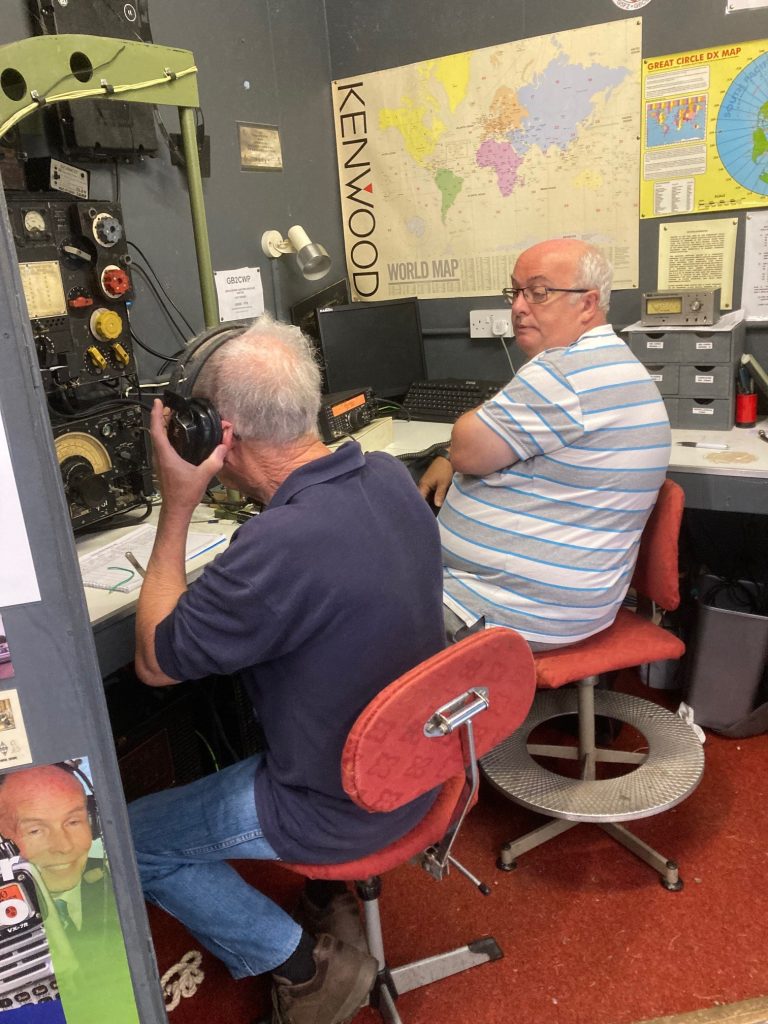 Brian G4HIV and Steve G7JHU
Just Jane
Steve M5ZZZ, Brian G4HIV, Steve G7JHU and Dave G1WVO
Dave G1WVO