Once again the club was in action up at the old bomb dump, this time for SSB Field Day 2019.
This year the equipment was brought up the site on the Friday evening by Les, G1LQB and Steve, M5ZZZ.
Saturday morning and the rest of the group arrived Stephen, M5SJM, Andy M0IYE, Stuart M7RSF & Simon M0SIY. By 12pm the equipment was all set up and tested. This year we were using a Doublet fed with ballenced feeder and 7 Ellement Moxon from EAntenna (3BMOX). This was the first time the beam had been used and assembled in a long time and so it was a guess as to how it went together. We used pictures as a guide to help. Although we later found out after finding some better pictures that we still got it wrong.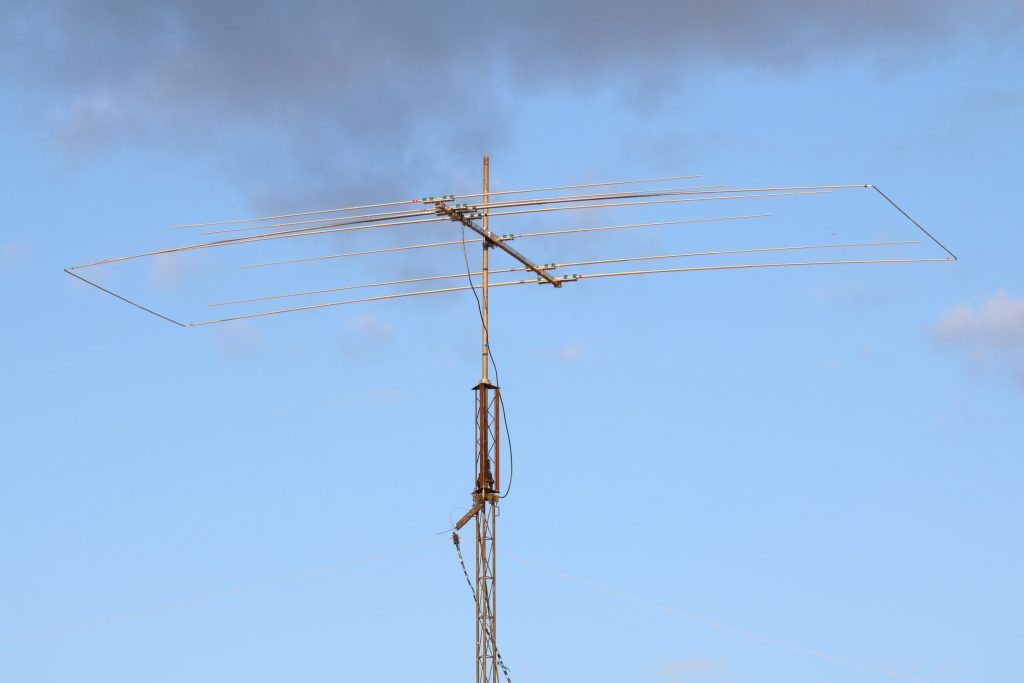 As 2pm arrived Stephen got on the Mic and got the contest underway.
Swapping operators throughout the day Steve & Simon Also took a stint on the mic.
A few hours in and by fluke someone looked up at the antennas and saw the rotator cage was as a precarious angle. Leaning over the operating tent. With some quick thinking the tent was emptied of people and the mast lowered. The rotator cage was reattached using a new bolt made from some threaded bar and some nuts provided by Andy. With this repaired the mast was wound back up and the radio continued.
Later in the evening we were Joined by Dave, G6EWP and Mary, G6SWZ who kept us company till around 9:30pm. Les and Stuart went to there caravans / campervans by 10pm leaving just Stephen and Andy. Andy finally gave in to the cold at 10:30pm leaving Stephen to soldier on into the night.
Wrapped up in a blanket, Stephen worked on till 12:30am doubling our number of contacts from 60 to 120ish before also calling it a night.
7am the following cold morning and all was back up. Pam, G4STO, arrived to provide the workers with some breakfast and as soon as that was eaten the radio was powered up and the operating continued.
Just before 12pm Dave and Mary arrived again and Mary spent some time operating the radio. Adding a few more contacts before the end of the contest at 2pm.
As soon s this time arrived the station was packed away and the equipment was returned to the shack.
Overall 226 contacts were made over the weekend which for the club in its recent years is a very good result compared to the few years before.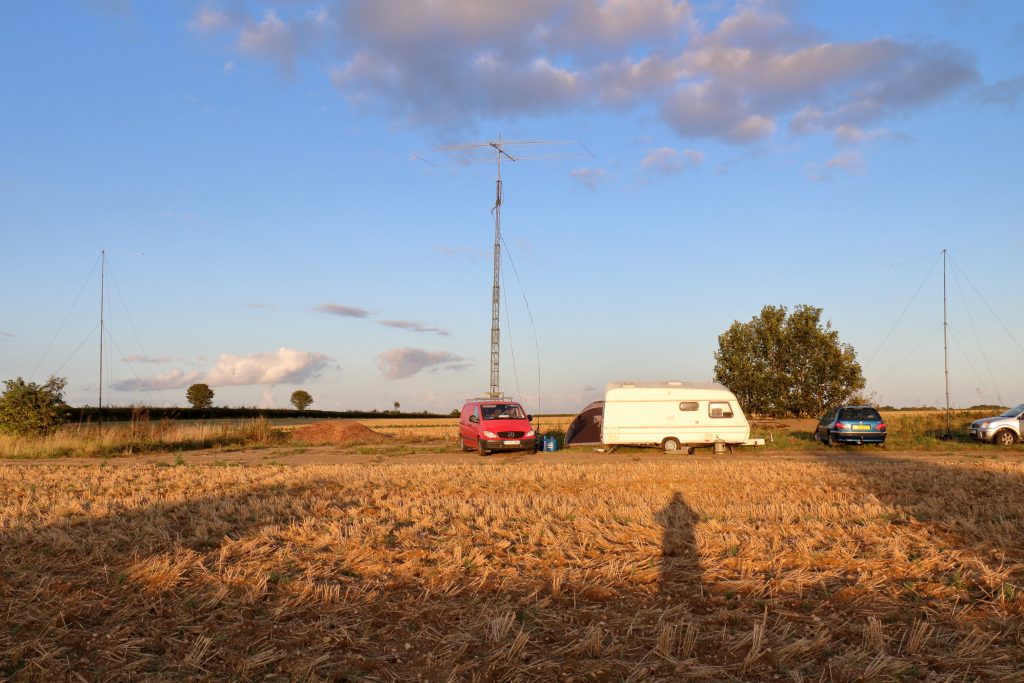 As per usual the event was well enjoyed by all those that attended. This is the last of the major operating events for he club for this year but we still have a few other events coming up before the end of the year.