National Hamfest Get-together
Members of Lincoln Short Wave Club were delighted that members of the Grantham, RAF Waddington, and Spalding Amateur Radio Clubs were able to join them on Saturday 21st May for a bite to eat and for LSWC to say 'thank you' for the support given by their members at the National Hamfest each year.  An enjoyable afternoon was had by all. It is hoped that this will be a fixture in the club's calendar for many years to come.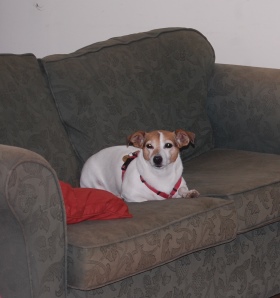 Dora relaxing after a hard morning.