Another fun day at the shack
Today I fitted leaf guards to the downpipes. When I cleaned the gutters out a couple of weeks ago there was about a foot of composted leaves blocking the pipes.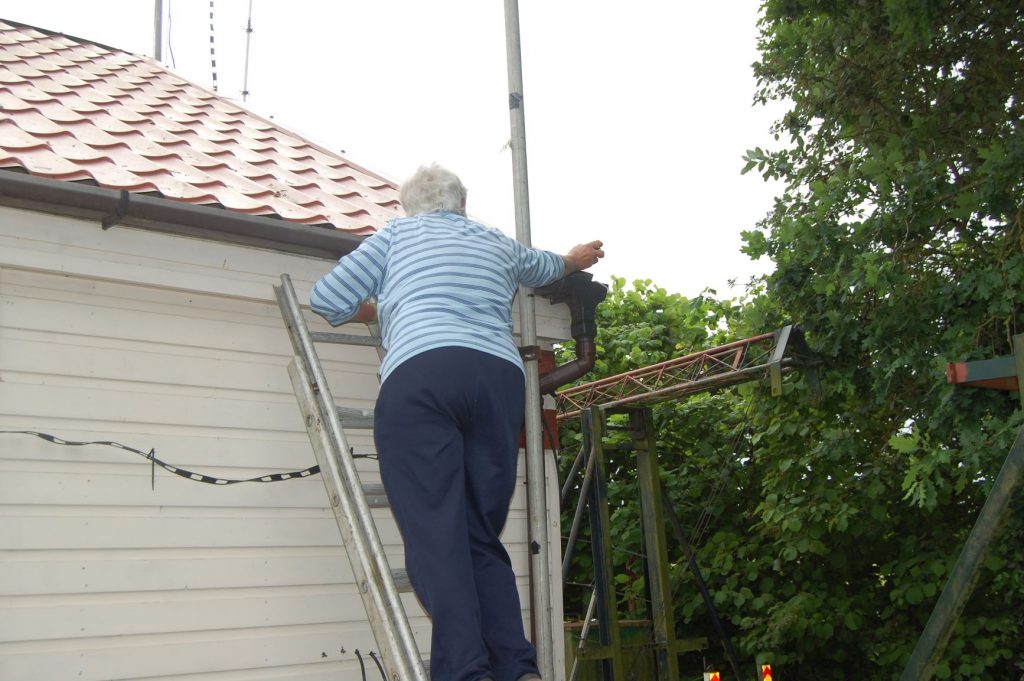 Andy M0IYE and Les G1LQB measured the shack and paint was then ordered; it should be awaiting painters next time we are at the shack.
Roger G3PVU was busy sorting boxes of valves ready for our next surplus equipment sale hopefully at the end of October.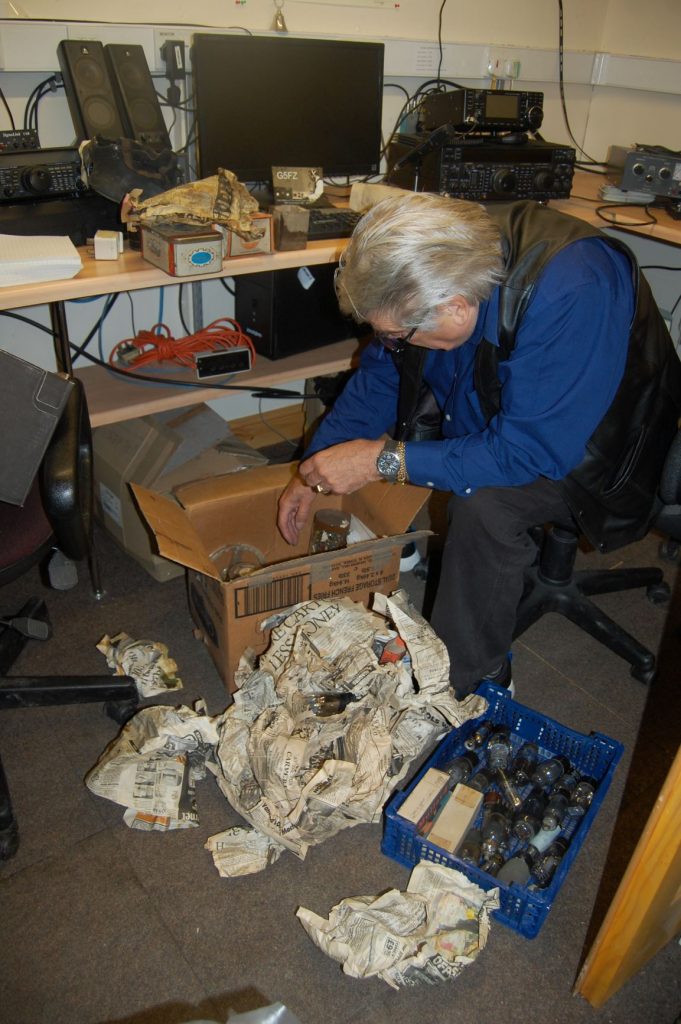 Les helped move obstacles so Andy could finish off painting the fence; there is enough paint to do another coat when we are next at there.
While Les was looking in the shed he found what we think is either the beginning of a wasp or bumble bee nest
Work over for the day