Saturday morning at the shack
There was a good turnout at the club on Saturday which enabled us to work in three areas: the car park, the painting and sorting equipment recently donated to the club.
The members levelling gravel in the car park were Andy M0IYE, Stuart M7RSF, David M7OYN.and Richard M7RKK.
On painting duties were Claire XYL of M7RKK, Steve M5ZZZ, Les G1LQB and Pam G4STO, she reached the parts Claire couldn't.
The sorting out of equipment Roger G3PVU with an occasional hand from Pam G4STO who was also on cooking duties.
I'm not sure what had to be done to the mast but Andy M0IYE was seeing to it
Earlier in the day the cigarette 'putter outer' caught fire so Richard M7RKK decided to empty it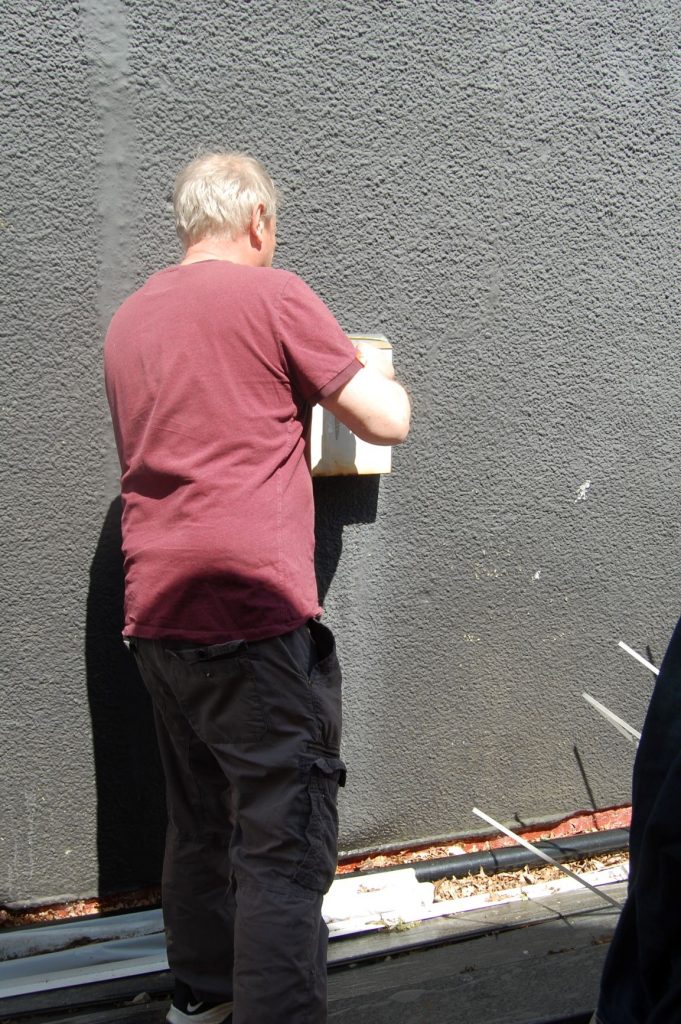 After the work was done and everyone had been fed Steve M5ZZZ and Stuart M7RSF tuned around 20 meters looking for GB1OOH; unfortunately they didn't make contact.
My journey home from the club was eventful to say the least.; I managed to get a puncture and modern cars don;t have spare wheels.