Another successful Saturday morning at the shack
When I arrived at the shack this morning Stuart M7RSF and Les G1LQB were already there; Andy M0IYE arrived soon after for the briefing!!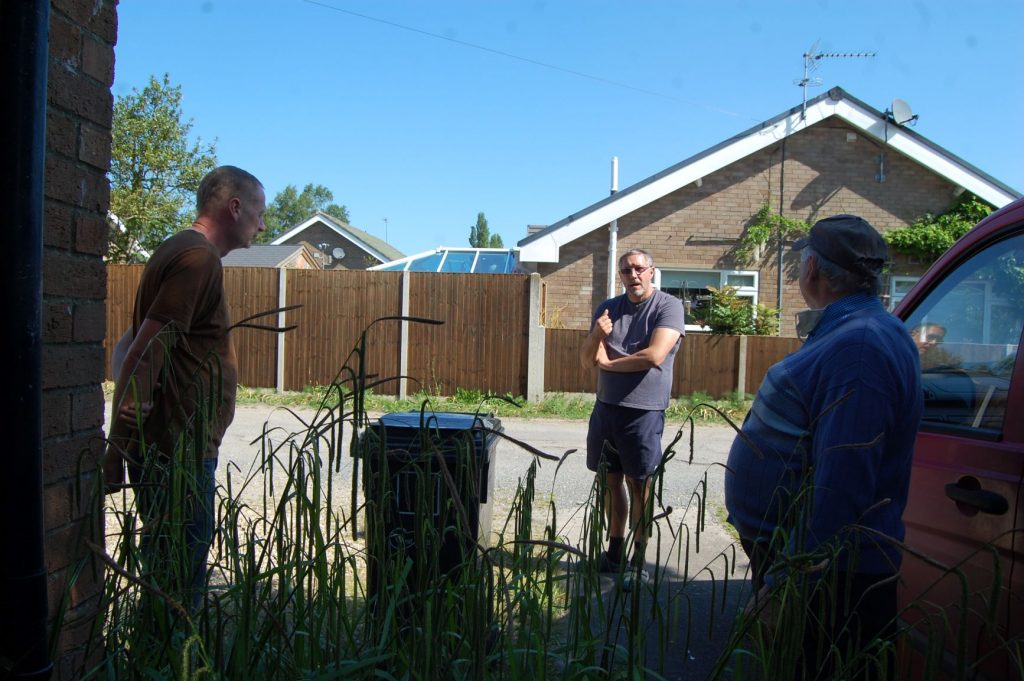 Once Steve M5ZZZ arrived with the brushes we were able to get on with the painting and managed to give both sides of the fence separating the shack and car park a first coat; next week it will be the east fence and probably a second coat on the west fence. I said 'we' I didn't actually wield a brush; I was Safety Officer, photographer, tea girl and cook this week.