As you know, On the 16th /17th May 1943, 19 Lancaster bombers of the RAF's 617 Squadron took off from RAF Scampton in Lincolnshire armed with the now famous Bouncing Bomb invented by Barnes Wallis. See our Special Event Page for more Details. The club put on its special event station from the club shack on the evening of the 16th May 2023.
Members of the club, Stephen M5SJM, Steve M5ZZZ, Les G1LQB, Marc M7DEU, Mary G6SWZ, Dave G6EWP, Bob G3VEV, Steve G7JHU & Bob G7AVU made a visit with his Wife Cathleen along with Pam G4STO. If I have missed anyone then please let me know.
The doublet had been repaired and improved the previous Saturday with further improvements to come.
We also had the mast wound up to make the most of the evening.
After getting everything setup we were ready to get on air early and so at 17:25 we started out using some data modes to help judge the current band conditions.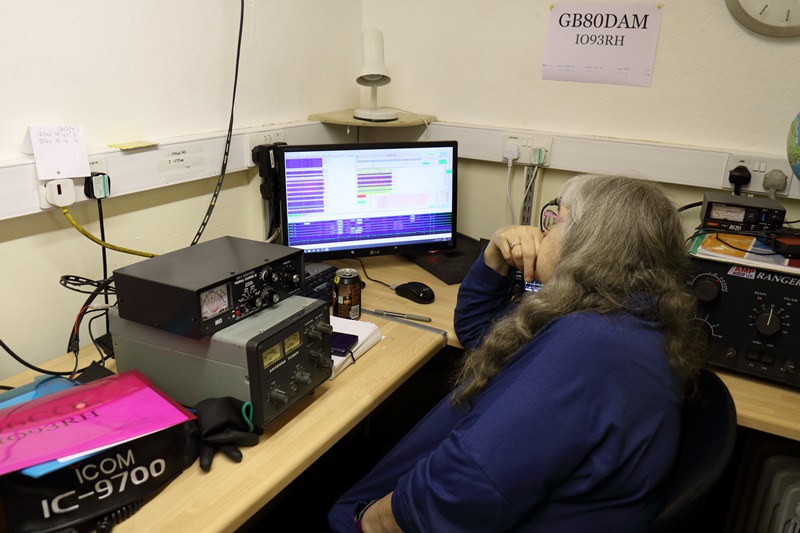 We had a small break around 19:15 to whiteness the Lancaster Flypast over nearby RAF Scampton as it made its way around the county.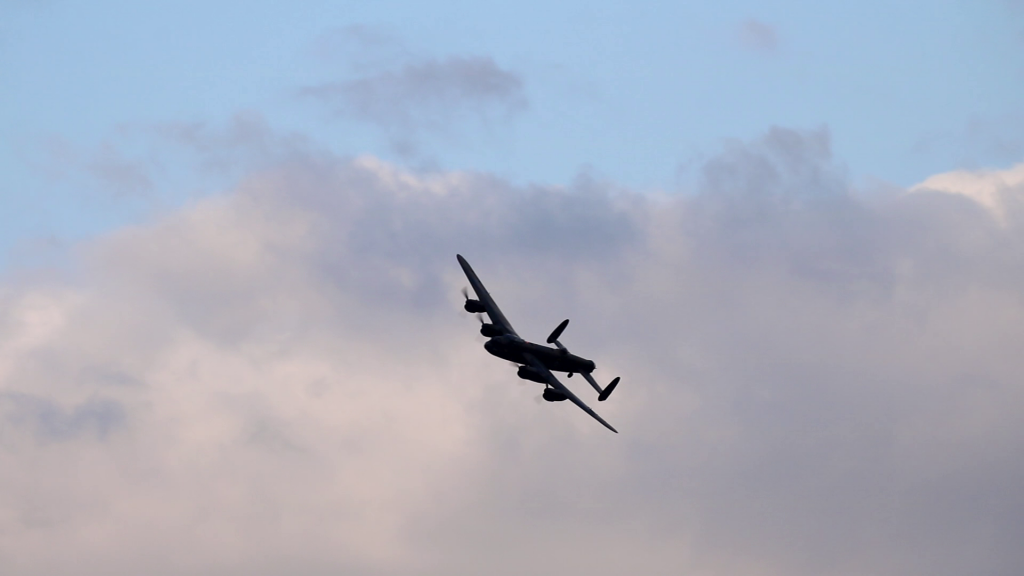 This is a still taken from a video taken of the fly past. See below for the Full Video.
Bob G3VEV also got on the air with CW making contact with G3WGE on 40m.
2m was also in action making contacts on FM to ensure the involvement of more local stations as well as the more distant ones contacted on HF.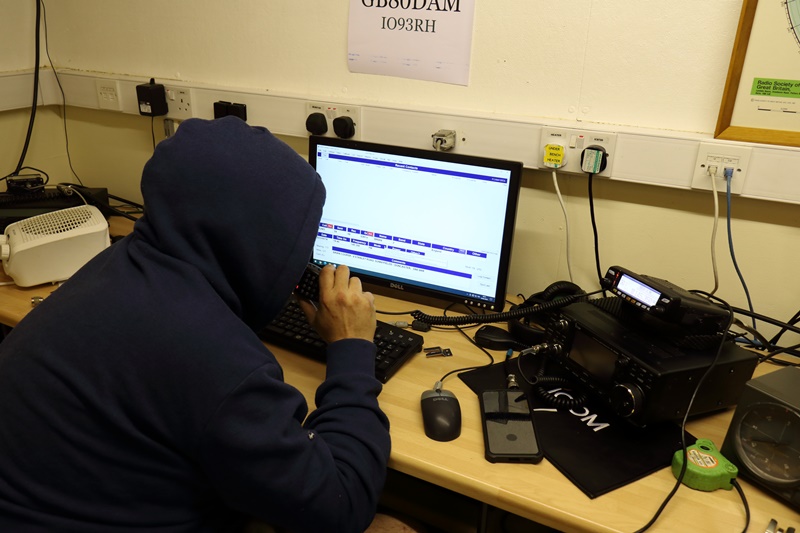 We wound up the operating around 12am before some of us returning the following day to continue on.
Over the two days over 124 QSO were made and the Callsign will remain on the air until the end of the month.
Next on Air!
We have the callsign for the remainder of the month and will next be on air THIS SATURDAY 27th May 2023 from the International Bomber Command Centre. Keep an eye on our Facebook page for live updates from the event
Video
Below is the short video made showing the Lancaster flypast of RAF Scampton from outside the shack and a couple of our members operating the callsign on CW and 2m FM.