Special Event Stations This Week & More
Lincoln Shortwave Club have a number of special event stations over the next week.
This Week
On Saturday 11th May the club is putting on a Special Event Station at Ellis Mill GB5EM for Mills on the Air; setting up from 0900 hours. Ellis Mill is on Mill Road, Lincoln, LN1 3JJ.


On Thursday/Friday 16th/17th May GB5DAM – Dambusters Memorial Station will be on air from the shack; operating will commence at 2120 and if there are enough operators will go through the night until 12 noon on the Friday.

Next Month
In June the LSWC have even more Special Event Stations lined up for you to join in with.
We will once again again be at Fir Park for their 'Fir Park Show', on the 8th & 9th with the call sign GB5FPS. A number of members camping over so you are all welcome to join.
This is closely followed by Museums on the Air, 15th & 22nd June, where the club will be operating GB2CWP from the Lincolnshire Aviation Heritage Centre at East Kirkby. Operations start at 9:30am. If you are a member of the club and wish to attend please contact Steve, M5ZZZ, to obtain a pass.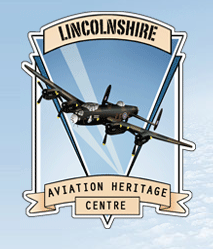 Future Events
There are plenty more events throughout the year. Please have a look at the calendar for more information.