Saturday morning at the shack
It was a busy Saturday morning today 29/4/2023 at the Lincoln Shortwave Club clubroom at Aisthorpe.
One of the many jobs today was to assemble a new "pop up in a jiffy gazebo" and Hampole antenna pole bought new for portable special event station working. G4STO was so impressed with the ones borrowed for the recent special event at the former airfield at RAF Skellingthorpe that she asked the club to purchase some of their own. 
Les G1LQB had got the frame pulled out ready for assembly and the two Dave's G0BEN and G1WVO, started the assembly assisted by Brian G4HIV. The new gazebo was up in no time giving us an excellent 3X3 metre covered operating area. The new gazebo was far better and quicker to erect than having one with separate poles. Dismantling was also pain free!!
Les G1LQB and David M6OYN with Pam G4STO supervising unpacked the new Hampole once they got the end cap off. They then pulled out all the sections to check for damage. They were able to erect the pole. The pole now needs a guyed support base. Making this will hold the end fed wire antenna.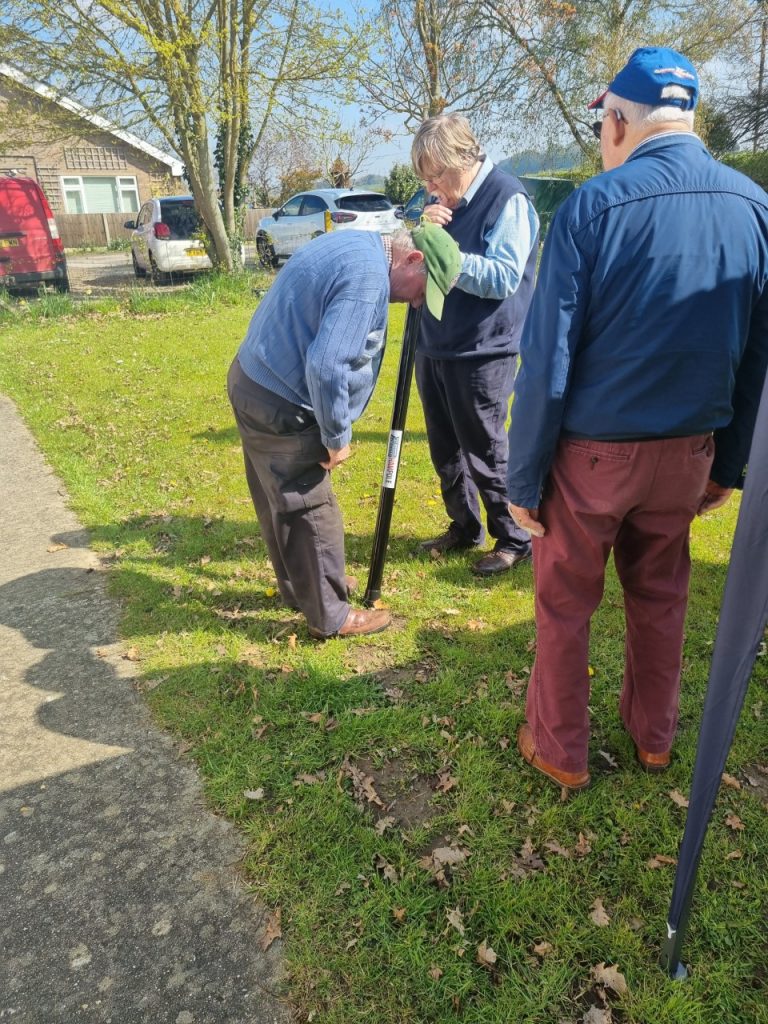 Photos, thanks David M6OYN and David G1WVO
David G1WVO