Visit to East Kirkby 20th April 2023
Today Steve M5ZZZ and Dave G1WVO opened the radio room at East Kirkby. The day started by meeting new member Steve G7GHU who travelled from Chapel St Leonards to join us.
After a coffee and a chat in the Museum NAFFI the day became quite busy with a steady flow of visitors in the Radio room. The Lancaster taxi season hasn't started yet there was lots visitors and the car park was very busy.
Steve M5ZZZ cleaned and dusted the shack. Then Dave G1WVO and Steve M5ZZZ started to remove the T1154 transmitter from its case to examine why there is low volume on the R1155 receiver we think the problem may be a poor solder joint in the antenna matching box.
Steve G7GHU and Dave G1WVO then examined the transmitter and found a large badly burnt out 20,000 ohm resistor which was in the grid bias circuit for the PT15 output valves and will have to be replaced on their next visit.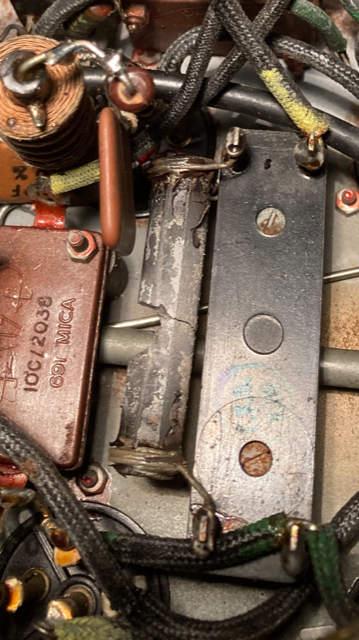 We are planning to open the Radio every 3rd Thursday in the month until October 2023 please check the LSWC website for dates.
David G1WVO