Fir Park Show 2019 GB5FPS
On the weekend of the 8th & 9th June the LSWC were once again at Fir Park for the Fir Park Show 2019. Using the call sign GB5FPS we were active on the usual HF and VHF / UHF bands.
The weather reports this time were not the most favourable but we pressed on getting all the kit ready on the Wednesday before. The kit was collected from the shack on the Friday by Les, G1LQB, and taken over to Fir Park. After getting the masts ready for raising he was soon joined by Stephen, M5SJM, who thought it best to get his tent up while he had the chance.
After the rain eased off the masts were raised and the usual fan dipoles hoisted into position leaving just the shack to be set up in the morning.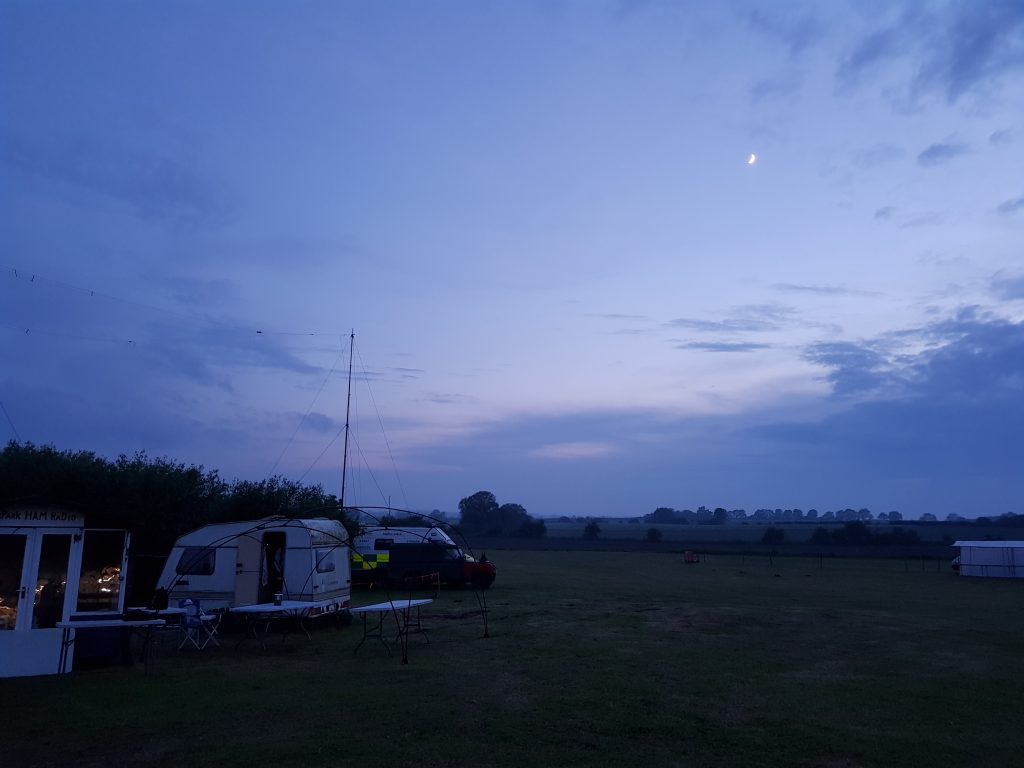 The following morning we were joined by Andy, 2E0OYQ. The shack was setup, shelter assembled and the kettle put on.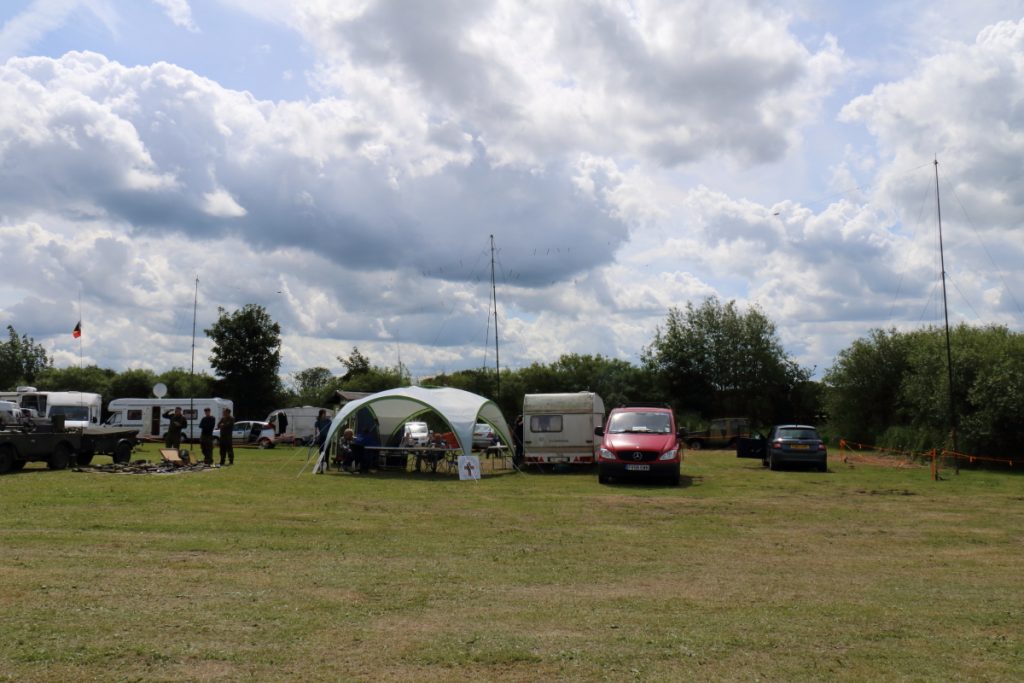 The weather during the day wasn't the best but could have been a lot worse from what we had heard from others. We were joined by Pam, G4STO, who had brought with her some sausages and burgers for us which as usual went down very well. We were also joined by Peter, 2E0FGA, and Celia, M6JZQ who also picked up Steve, M5ZZZ, on the way. Then by Charlie, M7CDR & Antoinette and finally by Tom, G4OSB , & Neal, G8ZHL.
As the day went on the weather was still drizzly and windy but the conditions on the radio were very interesting. During the Afternoon we were further Joined by Tim and Alistair who are currently getting their Foundation licence with the club.
Over the whole weekend there was a lot of UK stations coming through on 40 & 20m with Paraguay being heard on 17m later in the day but unfortunately was not able to complete a QSO.
Stephen, Les, Charlie & Antoinette camped over but was joined again early in the morning by Andy.
The weather on the Sunday was a lot better than the Saturday. The sun was shining which was nicely drying everything out. Although we were only joined by one guest during the day, Roger, G3PVU. Although the shelter was invaded by some stormtrooper's at one point …..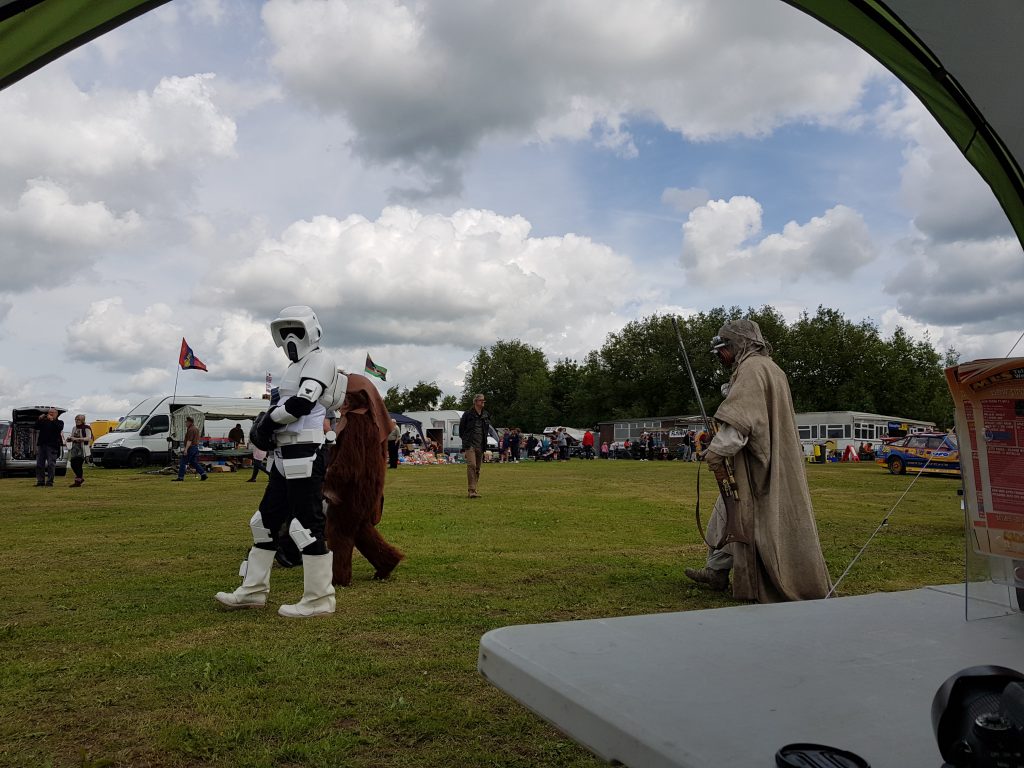 The inter-g conditions remained throughout the day until we packed up around 6pm. Over the whole weekend we managed fill over a page and a half in the log which i believe is the best result so far at Fir Park.
The LSWC will be back at Fir Park in August for their Wings and Wheels event over the bank holiday weekend using the callsign GB5WW. Please make sure you join us at it is always an entertaining weekend.